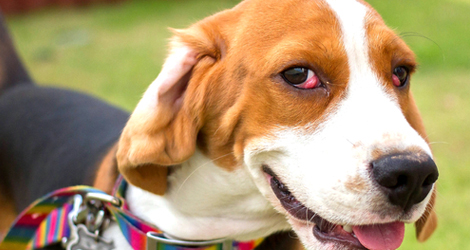 Cherry eyes is a common eye problem in dogs, especially the smaller ones. This involves prolapsing of the gland inside the nictitating membrane or third eyelid. If your pet is suffering from a cherry eye, it is crucial to get it treated as soon as possible. If left untreated the condition may worsen and can even lead to a vision problem. To reduce the discomfort and watery eyes, opt for cherry eye surgery in Etobicoke as recommended by a local veterinarian at Bloor-Kipling Animal Hospital.
Symptoms of Cherry Eyes in Dogs
As the name suggests, when your dog falls victim to a cherry eye, his eye gets a swollen mass or bump in the corner of the eyelid that is often red or cherry colored. This conditions can progress quickly and may shift to the other eye. To prevent an itch or watery eye, your canine may rub his paws on the eye which results in infection or bleeding. Some symptoms of cherry eyes include:
Swollen tear gland and third eyelid.
An appearance of a bump or oval mass.
Reddish mass bulging out of the eye.
Irritated and painful eyes, if rubbed.
Treatment of Cherry Eye in Dogs
At Bloor-Kipling Animal Clinic, we have a team of eye veterans in Etobicoke who offer prompt treatment for cherry eyes to deliver the most successful results. When you visit us, we'll assess your pet's condition and provide an ointment that can suppress the cherry eye. In case, the bump again pulps out, the only treatment option left is the cherry eye surgery. If the prolapse is only for a day or two, anti-inflammatory medication can strengthen the ligaments to treat the issue. The goal of treating a cherry eye is to:
Restore the appearance of the third eyelid.
Prevent watery discharge from the affected eye.
Promote tear production from the third eyelid.
Minimize the irritation and discomfort to the cornea.
Reduce the risk of secondary bacterial infections.