At Bloor-Kipling Animal Clinic, we are a team of qualified vets and compassionate staff. We are dedicated to providing quality pet healthcare services through effective vet equipment.
We create an environment fit for treatment and filled with comfort. Besides the general pet care, we keep your pets under observation to ensure speedy recovery.
Our team consists of pet owners. So, we understand the love you share with your pet. This adds courtesy, compassion and dedication to our services. We make sure that your pets remain comfortable during treatment. Behavioral issues are handled with loving tender care. The homely environment contributes to high quality vet services we aim to provide.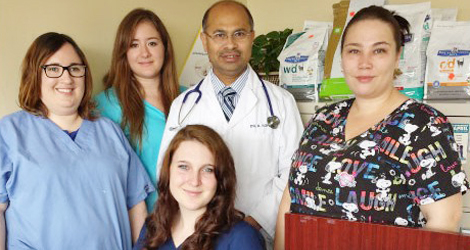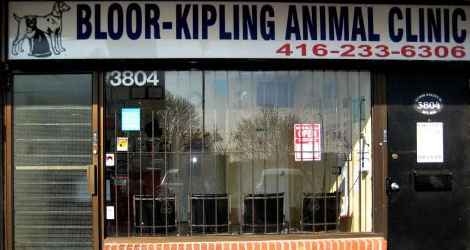 Our Mission
To provide veterinary services that result in holistic pet health care. We are committed to improving the standards of vet services in the region. Offering pet emergency and critical care services is a prominent part of our clinic's mission. Besides offering veterinary care, we aim to guide pet owners on health pet ownership and disease prevention.
Bloor-Kipling Animal Clinic is conveniently located to allow easy access. Appointment can be scheduled with zero hassle during the general working hours. During emergency hours, a vet is always onsite to handle the case immediately.
We Understand Your Love for Your Pet
Over the years, we have treated numerous pets. From experienced veterinary surgeons to nutritional dietary recommendations, we offer a gamut of services all under our roof, including:
Examinations
Vaccinations
Spay, neuter and other surgeries
Rabbit spay and neuter
Flea products
Prescription and medical foods
Cherry eye surgeries
Declaw
Medical cases
Deworming
Lab services
Dental work: extractions, cleaning, etc.
X-rays
Nail trimming
Cremation services
Anal gland expression
Microchipping
Wellness testing
Heartworm testing
Contact us for additional services.