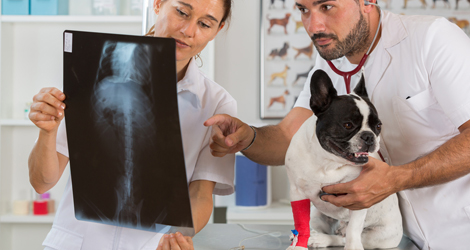 When it comes to maintaining the optimal health condition of your pet, an accurate diagnosis is foremost important. At Bloor-Kipling Animal Clinic, we are equipped with the necessary tools required for testing or screening your pets. With our advanced diagnostic tools, we check the external and internal functionality of the organs. We have an in-house lab where most of the tests are performed. We try to make a diagnosis sooner so that we can start with the treatment without any delay. Our diagnostic services include:
Blood work check
Urinalysis check
Fecal testing check
Parasite testing check
Radiology (X-rays)
Cardiology
Our Veterinarians Care About Your Pet's Wellbeing
Our veterinarians strive to make sure that all of your pet's health care needs are met with respect and compassion. We are a full service animal clinic in Etobicoke where we assist our patients with advanced testing and treatments. We make sure that your friends are comfortable and calm at our facility. Our professionals also guide pet owners on how to take care of their pets and what preventative methods can be taken to prevent serious health ailments.
Here we answer all your questions about your pet's condition. We understand you are concerned about the health of your pet, rest assured we will provide you the most reliable guidance. We are your partners in your pet's ongoing health. It's our duty and passion.