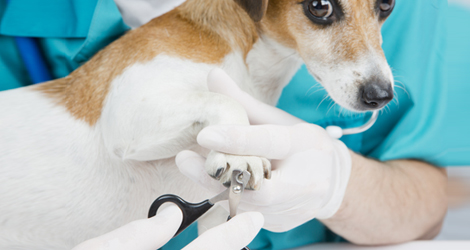 Do you have a pet cat in your home? If yes, you may need to trim its nails or even declaw them to prevent any furniture damages or scratches. At Bloor-Kipling Animal Clinic, we are your local veterinarians in Etobicoke who are capable of providing safe and effective cat declawing service to the pet owners.
Each of your cat's nails consists of two parts often known as the quick and hard cuticle. If you are planning to trim your pet's nails on your own, there are chances that you may trim them too far back or quickly which may result in pain and bleeding. It is better to leave nail trimming in Etobicoke right away to an experienced veterinarian who holds a good experience.
How We Do It?
To trim your cat's nails, we follow the below procedure which ensures minimal discomfort and is usually painless.
Place your cat or dog securely in your lap to hold it firmly.
Apply gentle pressure on the paw pad to extend the nail.
Look carefully for the quick and hard cuticle on the nails.
Position the nail clipper between the tip of the nail and the quick.
Apply smooth and even pressure to trim the sharp-edged nail.
Being expert cat nail trimmers in Etobicoke, we believe that trimming a cat's claws once a month is essential to maintain your pet's health. It also protects your family and belongings from scratches.