5 Travelling Tips for Pet Owners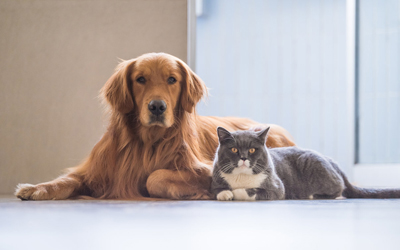 All pet owners have to carry their pet while travelling. They consider their pet as family member. Many times most of us want to take our pet with us, while travelling. There may be some challenges if you want to take your pet along with you, and then there are some precautions that you should consider. Sometimes any unsafe and long journey may create major health issues. To avoid such issues you should be ready with some severs health protection plans to avoid the health issues. By doing so you cannot only complete your journey in hassle-free manner, instead can keep your pet healthy as well.
Let us discuss some of the safety tips for pets. These considerable tips can make your travelling easier. So here goes the tip:
Get your Pup Ready for Travelling
If you are planning to take your puppy for travelling then you can prepare him in advance. For this you can also ask for any required medication from the veterinarian. Especially, if your pet is suffering from any sickness or anxiety then this will be a perfect step for your travelling plan compilation.
Early Planning for all Necessities
For early planning just make a list of all considerable and necessary things that you may need for your pet's health. Make sure that you list should have all essentials including medicines, food and other day-to-day important things.
Never Leave the Pet Alone
While travelling, do not leave your pet alone in car parking. In summer seasons they may get heatstroke due to high temperature. Such huge mistake can cause big injury or death to your pet. Too cold or too hot car can cause real problem to your pet's health.
Tie your Dog/Pet with Seat Belt
During travelling you can make your pet safe by restraining him. At the driving time when you put on seat belt just do the same with your pet. It is important to restrict your pet so that he cannot take out his from car window.
Keep First-Aid with You
When you carry your pet you need to carry a first-aid kit as well. You can also pack one or two toys as well that you usually use to play with them. This can make them comfortable on road. Moreover, it can keep him engaged and comfortable on the road. He will not feel bored on road.
Apart from this carry the contact number of veterinary specialist as well. Be ready to handle all vet of the pet as well. The enlisted precautions make your travelling easier and smoother. Your pet will also remain happy and entertained. Happy Travelling!